Growing a business requires considerable effort. Almost every aspect of your daily operations — including personnel, distribution, IT, sales, marketing, and financing — may require scaling.
Without the right strategy, attempting to grow a business may result in major losses. Use the following steps to successfully grow your business in 2020.
Analyze and Research Your Growth Strategies
Research is the first step for almost any business strategy. Analyze the markets where you want your business to expand, such as a new city, geographical region, or customer base. Determine if there is a demand for products or services in the market and analyze the level of competition.
Entering a new market or region requires capital. You may need to establish an office in a new location or set up a new distribution center. Even without new real estate needs, expanding your business may require hiring more staff or producing more goods. These steps require cash.
Determine the Cost of Your Growth Strategies
Analyze the cost of your growth strategies and whether your business has the capital available to cover the costs. If your business requires financing, compare options.
Some of the most used business financing options include:
Traditional bank loans

Cash advances

Invoice factoring

Investors
Invoice factoring and traditional bank loans offer the most cost-effective solutions for a typical growth initiative. Bringing on investors or using cash advances may involve giving up a portion of the company's future profits.
Define Your Goals for Business Growth
Every strategy also requires goals. Determine the preferred outcome of the growth strategy. Growth goals may include metrics related to customer acquisition, sales, market share, and profits.
Creating specific, measurable goals gives your business a roadmap for achieving growth. The goals set standards that keep each department working toward the same outcome.
Maintain Existing Customer Relations
Growing a business requires new customers. However, focus on keeping existing customers happy before targeting new customers.
If you start losing existing customers due to lack of attention or service, your business may struggle to increase its customer base, which is essential for growth.
Obtain customer feedback to try to get to know your customers better. Use this information to develop effective customer retention strategies such as loyalty programs or discounts for repeat business.
The steps discussed should point any business in the right direction for continued growth in 2020. The bottom line is that every strategy requires clearly defined goals and thorough research. Analyze the demand for your products or services and the cost of growth before trying to expand to new markets.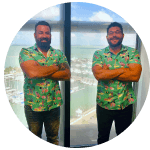 It Matters with Matt
Rojas is a Senior Lending Officer, ISO Manager, Underwriter, and Factoring Specialist for Ironwood Finance since 2015. His team provides educational information to the small business community, which covers topics such as business financing, education, customer service, and much more. If you'd like to see a topic covered on the Ironwood Finance blog, or be featured please email him at matt@ironwoodfinance.com
 Receive more tips for your small business by subscribing to our newsletter: