Chef Vasco and Alma Taddei came to the city of Corpus Christi, Texas to introduce true Italian flavor to the community – and they've succeeded! After just a little over a year of being open, Trattoria Taddei or La Trattoria Italiana has made a name for itself as the coastal city's go-to for delicious and authentic Italian food.
WHAT'S IN A NAME?
A Trattoria is a kind of Italian restaurant. Usually, trattorias are family kitchens where dishes are cooked according to tradition. Trattoria Taddei, which literally means "family kitchen of the Taddeis,"  aims to emulate exactly that – a family kitchen that serves very distinct and mouthwatering flavors that can only be found in a traditional Italian household.
With this vision in mind, all pasta, pizza, and sauces at Trattoria Taddei are homemade and made from scratch, with fresh and locally sourced ingredients. This allows them to stay true to the authentic Italian taste that is hard to find anywhere else. They also try to avoid unnecessary condiments on their dishes, they want people to enjoy them for what they are. And it works! People from the city come in expecting Italian food and come back for that one of a kind Trattoria taste.
THE SPECIALS
Trattoria Taddei offers a wide array of selections on their menu, selections from Chef Vasco's recipes which have been passed down from generation to generation. Their house special and best-seller, the Seafood Taglioni, is a delicious explosion of flavors. The taglioni, which is a traditional thin Italian pasta cut into long strips and typically whipped up with egg in the dough, is handmade like all their pastas. It's served with tomato sauce made from scratch and topped with fresh clams, mussels, squids, and shrimps. Their scrumptious artisanal pizza selection is another thing that gets people talking about the restaurant.
They also offer vegetarian and organic dishes. Some meatless options they have are their Four Cheese Fettucine, Ravioli with Spinach and Ricotta Cheese, and their Four Season Pizza. They have countless others on their menu. They also have a special menu that you can ask for exclusively for gluten-free pasta!
THE COMMUNITY AND SUPPORT
Trattoria Taddei are the Taddei's fourth restaurant venture. They've had two successful restaurants in Mexico and one in Brownsville, Texas. With Corpus Christi, they shared that they found great acceptance from the community because of the people's love for healthy and quality Italian food. So far, the people of the Texas town has responded greatly to the original and traditional recipes from Reggio Emilia, Italy (Chef Vasco's hometown).
Support didn't end with the community. The Taddeis also consider alternative lender Ironwood Finance fundamental to the growth of Trattoria Taddei. Ironwood is dedicated to helping small businesses all over the U.S. further grow their business by providing working capital through different programs.
"We have had extremely important support from Ironwood that has helped us progress in our business and the Trattoria concept," Alma shared.
SMALL BUSINESS ADVICE
Alma Taddei emphasizes the importance of being prepared when starting and being in a small business. It's critical to do research on the location before deciding on it to know if it makes sense for the concept/food/product that you are selling. Since Corpus Christi's Italian food selection consisted of chains and only a handful of local businesses, they knew they the city had a need for their authentic Italian dishes. This holds true for most small businesses when choosing a first or a second location: make sure that there is an unfulfilled need for your product or service in the area you're eyeing.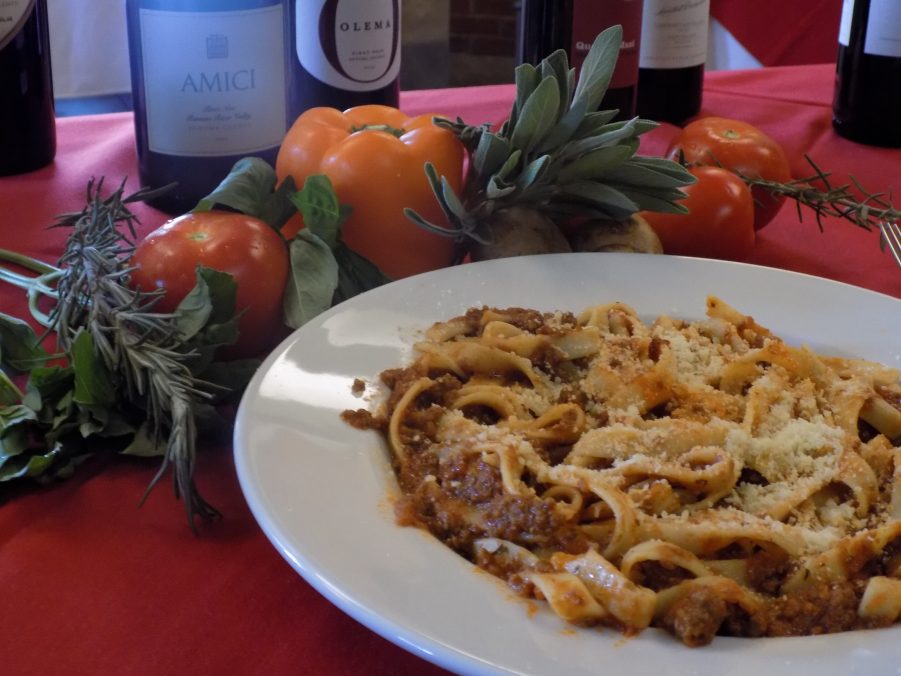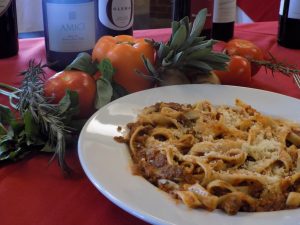 Another advice the Taddeis have to offer is to never underestimate the value of marketing. They started marketing well before they opened their doors to the public, and in doing this, created a buzz and incited curiosity within the community. By the time they opened, they had a good group of people waiting to try out their food. Marketing shouldn't stop with promoting the opening, getting the word out should be a continuous project for small business owners. Tarttoria Taddei religiously posts on their social media channels, whether it be pictures of their creations, lunch deals, or happy customers. In the age of digital, it's never been easier to promote your business!
The restaurant industry is considered one of the hardest to get in to and stay in. With cities, big or small, being crowded with not only the local mom and pop's but also fast food chains, it's hard to rise above the clutter and make yourself known to the community. Equipped with delicious, one of a kind food, a unique concept, and years' worth of experience, the Taddeis successfully turned their family kitchen into a Corpus Christi household name.
—
Location: 920 Louisiana Ave.
78404 Corpus Christi, Texas
Number: (361) 884-4400