A website is the backbone of most companies in this day in age. In order to have a website, you must host it online somewhere. After you've come up with your catchy and memorable domain name, its time to dive into the web hosting hustle. But how do you choose from all the best web hosting options?
Still need a domain name? We recommend Namecheap!
Web Hosting is a physical location where you can place your website on the internet, it's kind of online storage which allows the user to store information, audio, video and other contents in your website. Then your website domain reaches out to that storage space and displays your website. Best web hosting options are primarily measured in terms of disk space allotted to your site on the server. The more content you have on your site, the more disk space you'll need for the website hosting. In general, a shared hosting plan is what most small business owners will want.
Pro tip: do not fall for any Cheap Web Hosting Companies just because its rates are cheap. Many of them have hidden fees after your promo term ends and you could get stuck with them or sacrifice losing your website to switch to something more affordable down the line. Basically, you get what you pay for.
Hosting Overview:
SiteGround (Great ratings and recommended by the big guns like WordPress)
InMotion (Great for beginners and customer service)
DreamHost (Next best after the top two)
WP Engine (Most common for WordPress sites)
BlueHost (Widely popular)
StableHost (Transparent service and easy to use interface)
Things to Think About:
What are your hosting needs?
In general, a small business will start with shared hosting (cheapest and easy to maintain). Once you start growing though, you may need to upgrade to a dedicated server.
What are the upgrade options?
You may be starting small, but whats the whole point of a small business except to grow into a BIG business! Make sure you check out the deals for upgrading down the line when you're business has really taken off.
Uptimes
All the companies we recommend have this covered, but if you choose to go elsewhere, make sure you look at their uptime. It should be as close to 100% of the time or else you're paying for a broken website.
Signup promo prices vs renewal rates
This is a big thing that can really upset customers. A lot of web hosting companies offer GREAT intro rates for the first year or so, but people neglect to look at what the renewal rate will be. It's pretty common for there to be a higher rate after your intro period and if it's too high, you may be stuck with huge transfer fees or risk having to lose your web design to start over somewhere else.
Essential features
-A free SSL should be included
-access to .htaccess is a must
-one-click site install is a great bonus for newbies
Trial periods and plan cancelations
If you're hoping to test the waters a bit, certain plans like DreamHost and InMotion offer long trial periods. It's also smart to always check what cancellations fees you could have with any plan.
Will you need an e-commerce shop?
If you plan to sell anything right on your site, look into what e-commerce features your hosting plan can offer you. It may be worth upgrading to make sure you're getting the right sales from your website.
cPanel and user-friendliness
The Control Panel is where all the magic happens. All of your files are stored here and you can access important files like your .txt robot and .htaccess files. The traditional cPanel is better for people with some knowledge of how web hosting all works so if you're brand new to this, some plans like DreamHost's customer friendly cPanel may suit you better.
Backups
Are daily backups included? If not are you willing to dish out the extra cash to make sure your site is always protected if something happens? Going without a backup really isn't an option.
Our Best Web Hosting Options:
"Trusted By Clients And Industry Experts Alike" -A motto to be heard
With a 98% customer satisfaction rate, SiteGround is one of our top picks for best web hosting options for your small business. There is no compromise on their service and their technology leadership. This is a great plan but do be aware that their prices raise after your introductory time, but they are well worth it! They are one of the few platforms recommended by WordPress.


InMotion is nice for beginners with great customer service. Many different plans to choose from or upgrade to when you need more punch to your website as your business grows. They also have a LONG 90-day money back guarantee so you can make sure you love the interface!
They advertise:
Our shared hosting is great for static websites, database-driven
content management systems, and custom applications
Work faster with SSH & develop in PHP, MySQL, PostgreSQL, Ruby, Perl, and Python
Quickly build beautiful websites with our free drag-and-drop website builder
Get WordPress, Joomla, or PrestaShop installed for you during checkout
FREE Domain Name included – $15.99 value!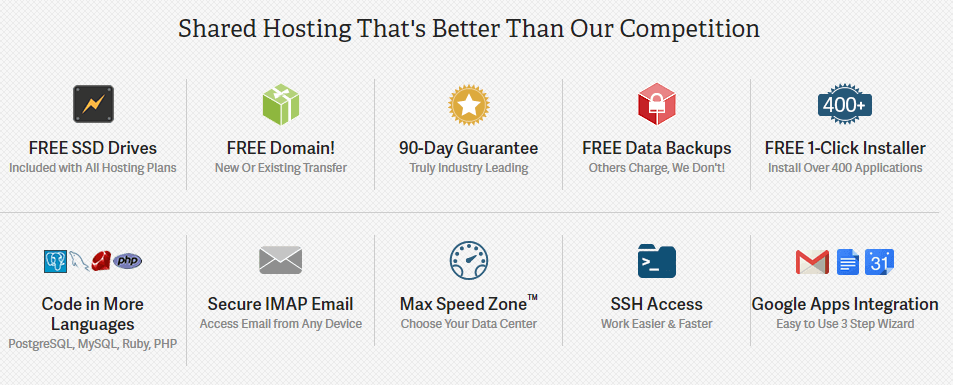 Starting at just $3/month, DreamHost is a great runner up to our top two picks above. They have the longest money back guarantee  (97 days) and their own custom cPanel that they focus on making easy for their customers to use (while the traditional cPanel can be a bit daunting for the general user). They are independently owned and very customer focused.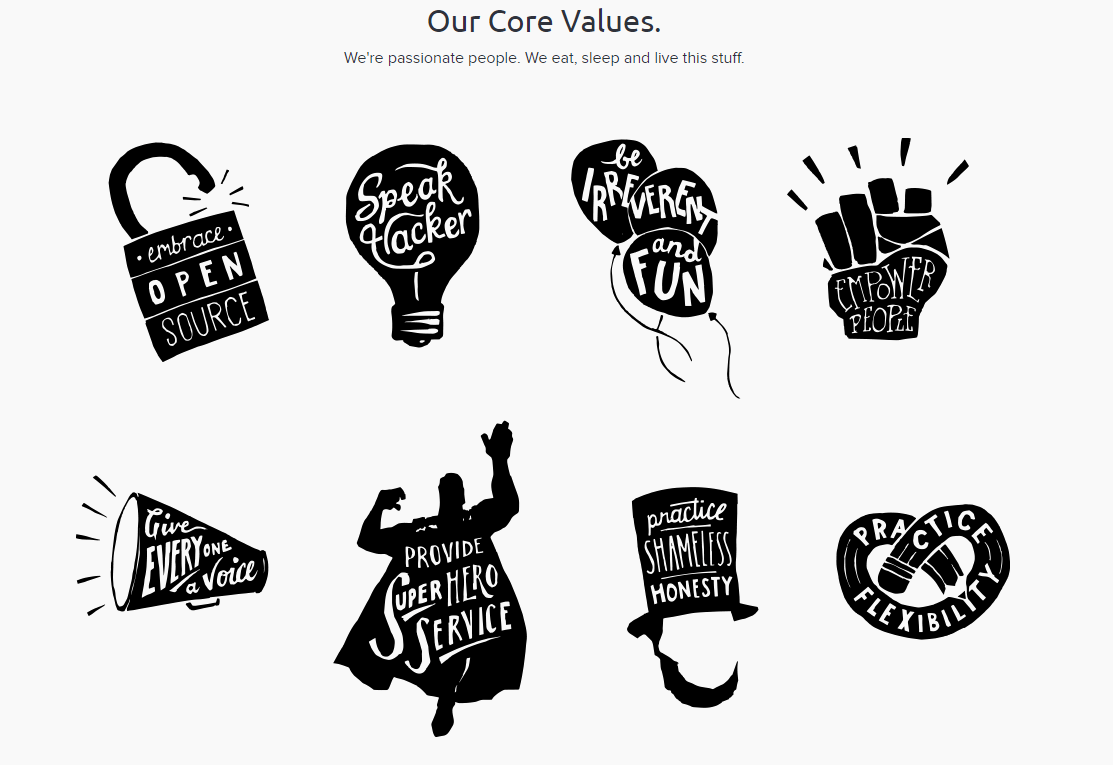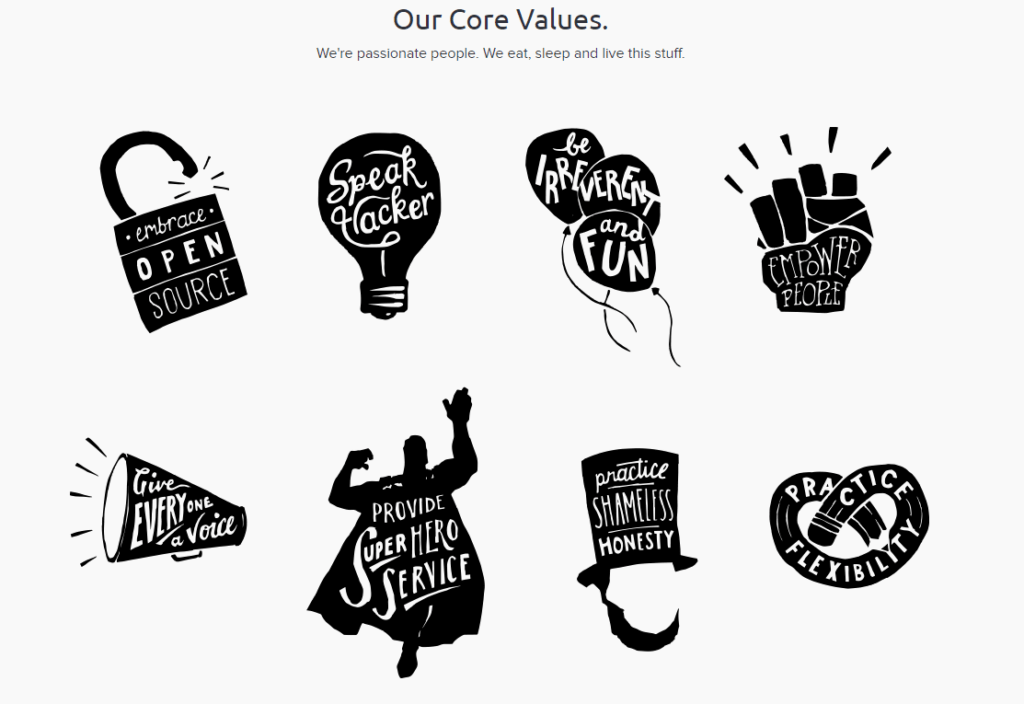 "5% of the online world visits at least one experience on WP Engine each day" -That's a number you cannot ignore
Widely popular and most used among the WordPress community, WP Engine is a great go to if you're planning to create a WordPress site. They have educational articles as well to help you with any problems you may find along the way on your website journey.
Lots of stuff that most site owners have to manage with plugins on the front-end, WP Engine takes care of automatically behind the scenes at the server level: caching, security patches, core and plugin updates. The list goes on. This makes for a site that's notably faster than what you'd get with even the best-shared web host, with virtually zero downtime or glitches.
BlueHost is widely used with over 2 million people depending on their service for fast and reliable quality. With a next to 99% uptime, the stats prove they've got your back. Their prices are comparable to most others out there but they could be better after the intro period. They are one of the few recommended WordPress hosting platforms and use their own easy-to-use cPanel system.
They may not have as long of a free trial period as DreamHost or InMotion (only 30 days), but are worth a shot since they are continuing to grow! Their customer service is good but could be a bit more knowledgeable as well.

StableHost is exactly what they call themselves… STABLE hosting. They are a quality service that is easy to use. The support team is very knowledgable but could respond a bit faster at times. The interface is great to organize multiple domain names and hosting services with easy access into the cPanel.
They frequently have great discounts so check out their website for the latest deals!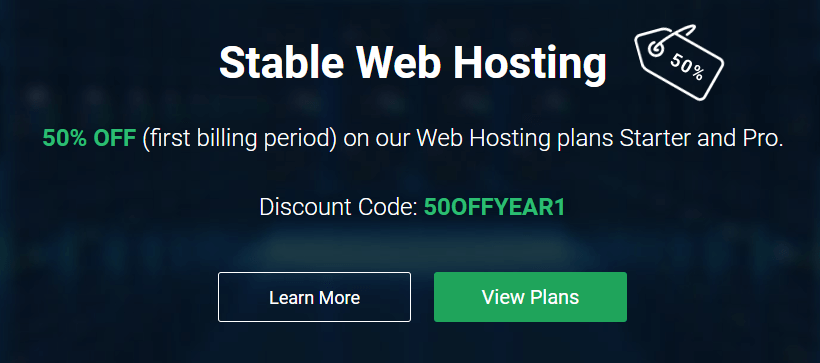 Receive more tips for your small business by subscribing to our newsletter: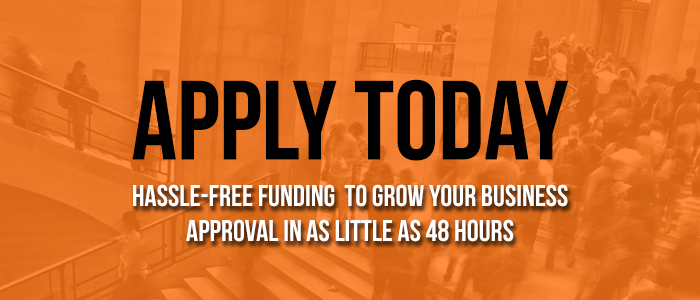 Our content is well researched, which means if you click on one of our links to a recommended web hosting service, we may earn a commission.